After the year we all have had, Hey Mr. wanted any excuse to throw a party. Lucky for us, we had two! First, we wanted to officially celebrate our 5 year anniversary, woohoo! Also, we wanted to reconnect with clients and our network of friends to share all of the latest social media updates that've happened during the pandemic. 
So, on July 7th we threw our Summer Jam: A Pool Party Without The Pool.
We would like to give Thrive Workplace a huge shoutout for doing everything short of building us an inground pool. About 70 people came by, some we knew and some were new… to us that is! Aside from networking, it is awesome to finally get off Zoom and see everyone's face IRL. As a boutique digital marketing agency, our clients mean so much to us, and spending time with them in person is always a blast. At check-in, we got some funny responses when we asked, "what do you do for a living?" that included: "surviving," "having a hot girl summer," and "I am a lady of leisure."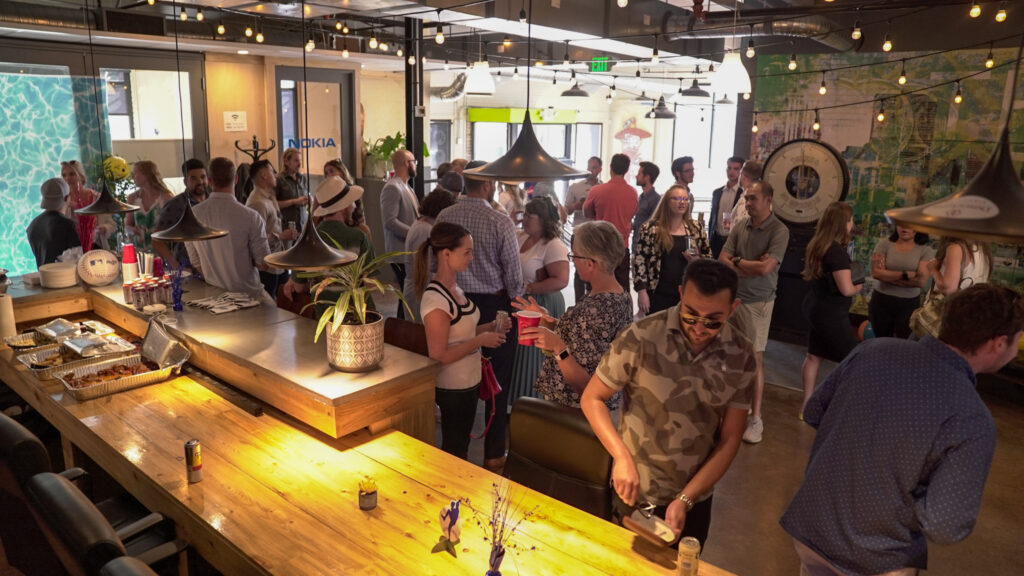 There was delicious food kindly catered by OpenFridge Gourmet – trust us the spring rolls were delicious.
Thanks to DJ Baby Matthew for providing the tunes, we wish we could have you in the office at 9 am every day!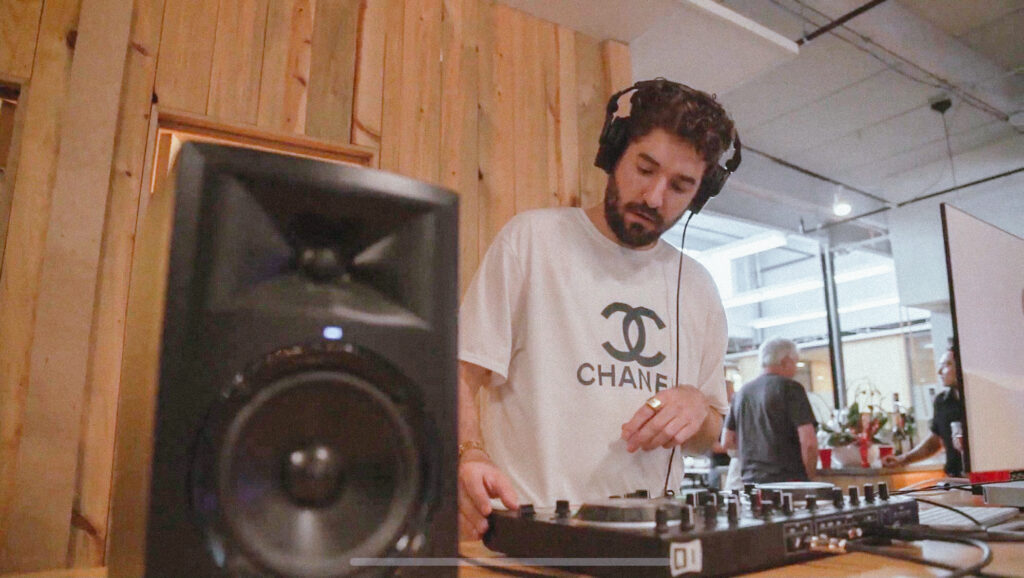 Mike, our co-founder, and Avery, our marketing manager, both spoke about all things social media, giving guests a window into all the ways Hey Mr. can help you! And if the deets are a little foggy (one too many White Claws?) our E-Book includes noteworthy tips, tricks, time-saving hacks, and more – available to download here. We may be biased but this insightful read is full of information to help you improve your business's social media presence.
We can't thank everyone enough who came to the Summer Jam! Our kiddy pool (stocked with beverages and koozies) was dry by the end, DJ Baby Matthew had everyone's dancing legs ready to rest, and OpenFridge Gourmet had our bellies full so you know it was a good party. Be sure to follow us on socials, and sign up for our newsletter so you don't miss our next event!