Hey Mr. celebrated our love for Chatbots this Valentine's Day.

In case you missed it, on Feb 13th Hey Mr. and ManyChat co-hosted a fun and educational event with speaker and chatbot expert Carrie Gottschalk, centered around ManyChat's Facebook Messenger services, optimizing Facebook Ads and social media strategies.
The first ManyChat independent city event EVER, Hey Mr. was proud to represent Denver for this sold-out class.

After guests filled up on light snacks and Hey Mr.'s signature sangria, Hey Mr. co-founder Mike Reff warmed up the crowd with some dad jokes and an overview of Facebook Ads.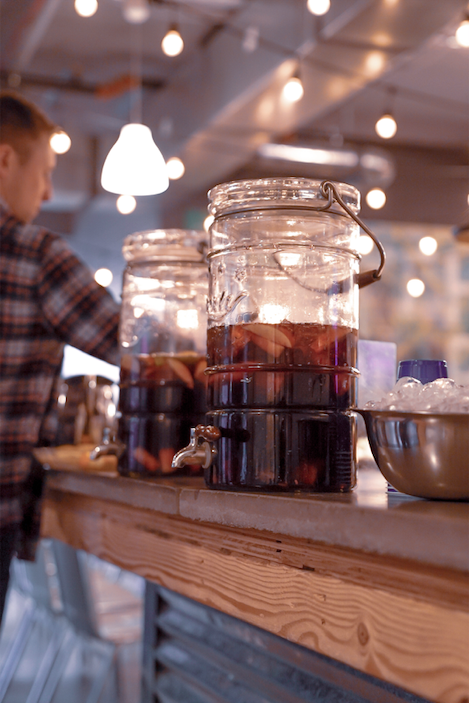 Facebook Ads are an important tool for businesses and companies in all industries, as it's relatively the most inexpensive way to not only get a ton of eyes on your content but to advertise to your specific, targeted audience. For whatever dollar amount that works for your budget, you can invest in an Ad or create an entire campaign with a clear objective and target audience. Facebook allows users to select from eleven different objectives, including Reach, Conversions, Traffic – YOU NAME IT – so that you can maximize your budget. 
From there, you can create a custom audience or lookalike audience that allows you to reach exactly who you want to see your Ad. The only hiccup? Facebook introduced the Special Ads Category in the fall of 2019 which now limits companies in the financial, employment and housing industries from targeting age, gender, income, and zip code. The good news? You can use data from your followers on Instagram or Facebook, or from your website traffic to generate lookalike audiences. To generate lookalike data from web traffic, be sure to install a pixel on your website. A pixel is a simple piece of code that allows Facebook to track the traffic on your website. From there, you can take that data, retarget those folks AND those who look like them (hence the namesake). 
Don't forget to TEST your Ads. The best practices for Facebook Ads are constantly changing, and only YOU know what's best for YOUR specific audience. Continue to play around, learn from your successes and mistakes and remember – you're in control of your Ad spend and you can pause spending at any time! 
Don't forget to use HIGH-QUALITY images and videos. Sure, words are important, but people are visual, and respond to eye-grabbing quality images. Make your Ads are the best they can be with quality photos or videos that are custom to you. Avoid the shakey iPhone selfie cam, and overtly stock images and invest in some photography and/or video services. Trust us, you and your audience will see the difference!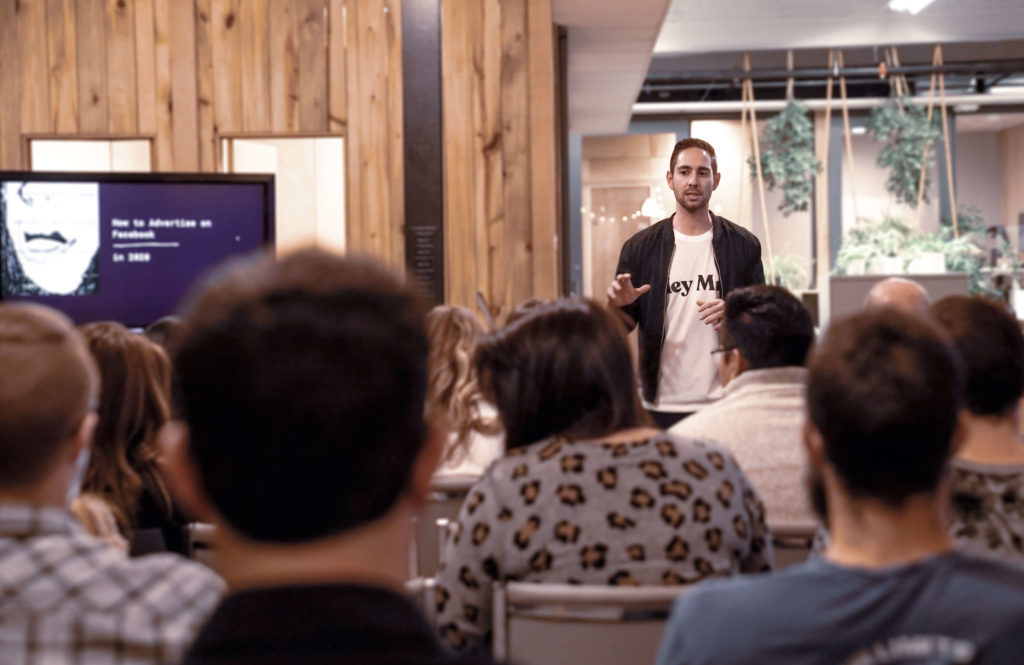 Feeling overwhelmed? Don't forget, you can always say "Hey Mr!" for expert advice or help. We have years of experience in the digital marketing space and can assist you in content creation, video, social media management, Ads management, and more!
After a quick Q&A, our guests got the rundown on how to create chatbots for Facebook Messenger with Manychat from industry expert Carrie Gottschalk. 

If you don't know ManyChat, they are the leading Facebook Messenger marketing tool that allows users to create bots for marketing, sales, and support. In this class, our group learned how to grow audiences and create conversions using chatbots. 
With over twelve years in the industry, Carrie's best known as a social media strategist, influencer, advertiser and has a strong understanding of digital performance with experience in eCommerce, Direct Response and Performance marketing. Basically, she's the bomb dot com when it comes to social media marketing strategies.
There were many takeaways in her lecture. Some of the biggest being YOU CAN DO THIS! Don't be intimidated, dive in and grow your business. Be authentic, be nice and offer your audience value.
Don't know what a chatbot is? Chatbots are computers that simulate a conversation, in this case, on Facebook Messenger. They can be used for a wide variety of goals from contest & lead generation, to native integrations, growth, and broadcast & sequences.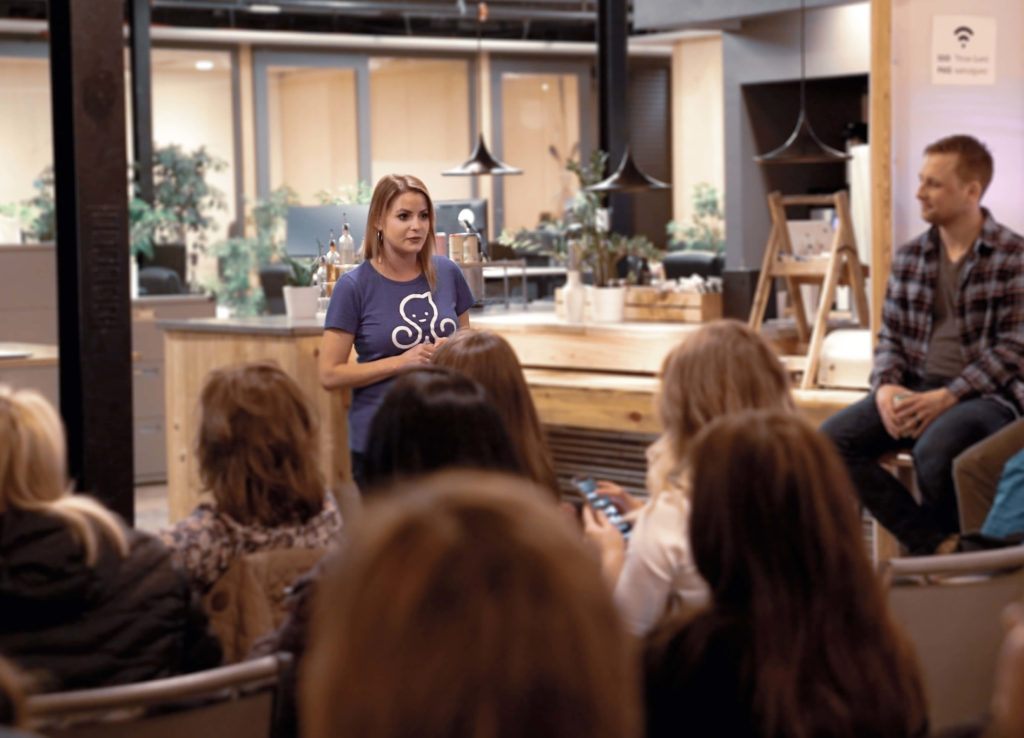 There are 3 marketing phases when setting up a chatbot: awareness, consideration, and conversion. Start with awareness, focus on brand awareness, generate interest and educate. You can engage people by offering a small participation discount, beg the question, have them take a quiz or vote on a new product or service. You can do this in the Welcome Message, the first message when opting into the chatbot. Next focus on consideration, not sales in the followup messages. Continue the discussion, educate on products or services, provide value and speak directly to the customer. Finally, the conversion. Ask this person if they are interested; perhaps you provide a small discount or prize. Let them know you'll email them to win, that they can save a small dollar amount with a code, or offer an exclusive link to a landing page that you have to email them. This is how you convert.
It's all about using authentic, candid and friendly language that is conversational. You do not want to sound like a spammer or be annoying. Providing your customers with value is always key, make it a fun experience by helping them, not yourself.
When users opt in to a chatbot conversation, they are greeted by a Welcome Message. Located here should be a list of several 'quick replies' to help the user navigate the conversation. Similar to a 'main menu', an easy to navigate list of replies should be available to the user. By clicking these replies, the user can flow through the conversation and receive the information they want to know. You can set up keywords that will allow direct access to specific areas of the conversation (such as 'help', 'contact', etc).
Whew, that was a lot of information and just a taste of what chatbots offer you, your audience and how to use them. ManyChats offers free and pro plans. You should definitely follow them on social media here: Facebook and Instagram. And look out for their next event! They offer amazing customer support if you ever get stuck, so there's nothing to lose!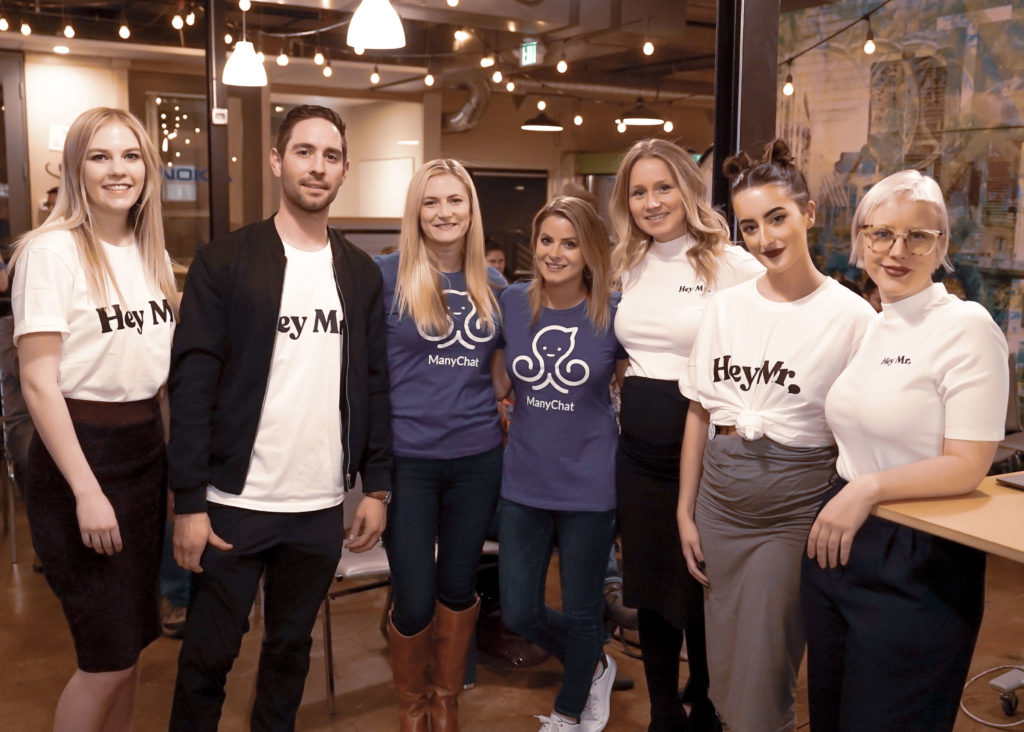 And as always, #SayHeyMr! if you need help from the experts or simply don't have the time to set up these must-have services yourself.