Summertime is around the corner and you know what that means… time to plan your video content! Okay so, this may not have been your initial thought – however! Video content is a crucial marketing tool and now more than ever before, your brand needs it to have a marketing strategy that will exceed expectations.
I don't know why! We've said it over and over, and the latest stats all indicate that video reigns supreme.
As of 2018, 85% of all internet users in the U.S. watched online video content every month on their mobile devices alone! Additionally, marketers who use video grow revenue 49% faster than non-video users.
In summation: people want to watch video; show them video, grow your revenue!
First Steps:
What kind of video works best for your timeline and budget?
Consider this, 88% of users spend more time on websites that have video. Plus, it's proven that having a video on your website will help your Google Rank (ie – help your business show up on a Google search!). So you probably want a video for your website. This is an essential and not something to just 'wing it'.
You're most likely going to use this video for a period of years, so make sure this video is true to the core of your business. Topics for your video can include an 'About' (for example: about the brand, about your team, about the experience you promise customers, etc), a demonstration (for example: how does your product work, how does your service work, etc) or other evergreen topics.
At Hey Mr, we focus on creating high production video content from a team that possess a combined 40+ years of experience. We will make your experience seamless from concept to promotion! Learn more about making a spectacular video with Hey Mr.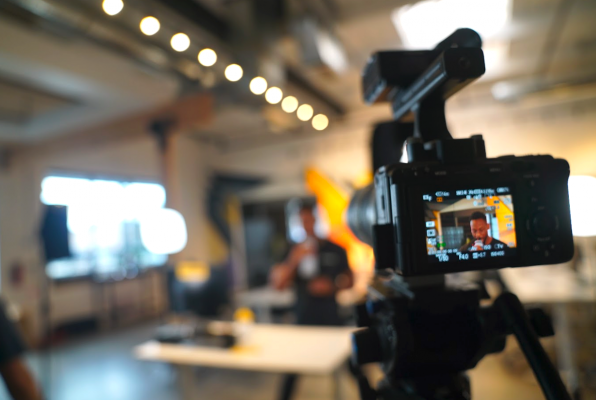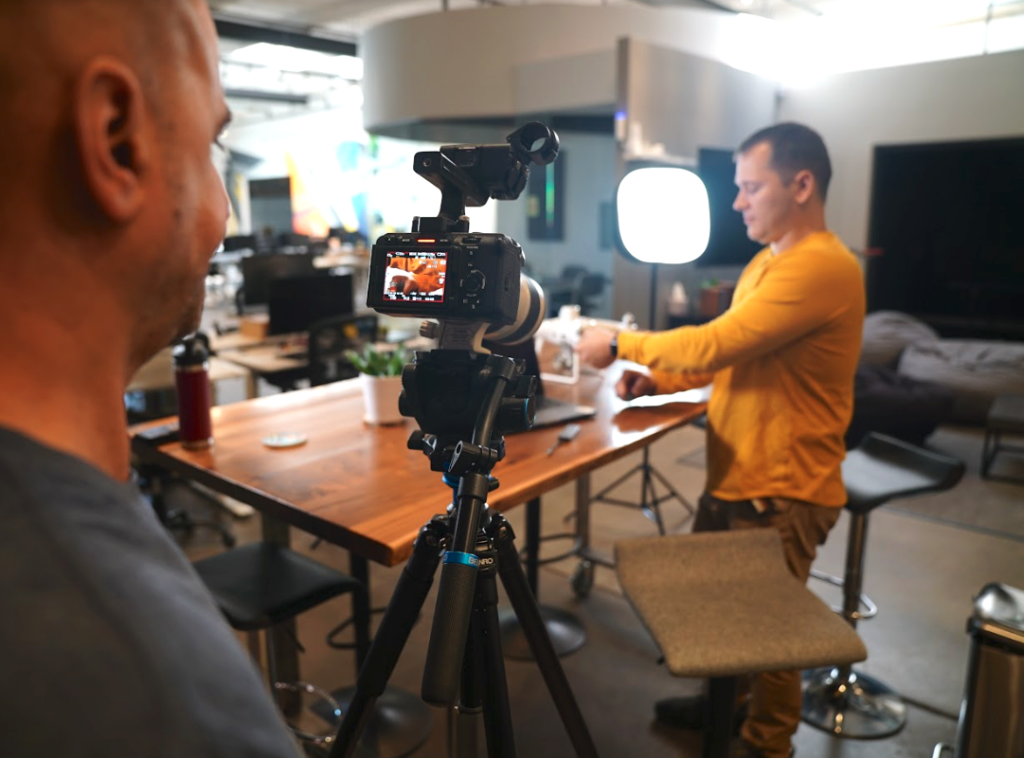 Next Steps: You have a video, now what?
Probably the most intuitive location for content would be on your social media channels. Leave it to that intuition to be exactly right!

Repurpose longer videos and create shorter versions for social media. This will drive traffic to the original, longer content on your website while also helping out your social media strategy.


Studies show that 54% of consumers want to see more video content from a brand or business they follow.

Video posts on social media get 48% more views.
Instagram has seen an 80% increase in users spending time watching video on the platform since June 2017.
If you made your video with Hey Mr – rest assured we'll create multiple versions of your video perfectly optimized for all your social channels (think vertical video, think shortened versions, think attention grabbing hooks, eye catching graphics, keep thinking – call us when you're ready to put those thoughts into action!).
But what if I don't have the time or budget?
You're not out of luck! 
If you want to grow your customer base, increase your presence on social media, and don't want to put all your eggs in one basket – #SayHeyMr and let's get you started with social media services.
Authentic and unpolished video, filmed on a smartphone, is ideal for TikTok, Instagram Reels and Instagram Stories. These are powerful tools you can leverage to reach new audiences like never before. 
One-third of the most-watched Instagram Stories came from business profiles. 
Instagram Reels are being prioritized by the algorithm because Instagram is competing with TikTok and wants to push this new feature. If you post Reels, you're going to get lots of reach.
TikTok – not just for Gen Z. Marketers are flocking to TikTok because users here are more engaged and eager to purchase. More purchases are made through the TikTok app than other social channels. Plus more and more adult users in the U.S. are joining the app. Beat your competition and get there first!
Don't know where to start on these channels? It's okay – there's a lot going on. From trends, to how to reach the most people, hashtags, cover images, and more! Trust the experts, and reach out to social-media-obsessed team today. 
Video content may not need you, but we can guarantee that you need video content to better market your brand. We recommend harnessing this opportunity while the weather's warm, plants are blooming, and the outdoors serve as the perfect studio for filming. Whether you need long or short videos to capture your topics, #SayHeyMr! 
We can aid you in capturing and optimizing content and later publishing your content across all your channels. Do your brand a favor and contact us about shooting video content this summer season.