In 2012, Colorado was one of the first states to legalize the recreational use of cannabis for adults. The legalization led to the establishment of cannabis companies throughout the state and created a space for marketers to dip their toes into a new industry.
There are hundreds of dispensaries in Denver, not including edible, concentrate, and packaging (yes packaging!) companies. Being based in the Mile High City, we here at Hey Mr have had the opportunity of working with several cannabis brands and are constantly asked, "how can I get around the tough regulations online and market my cannabis company?"
While best practices are constantly changing, there are several basic do's and don'ts when it comes to marketing your legal cannabis brand. Here are some tips for you to follow if you plan on marketing cannabis!
Let's start with what you should never do, under any circumstances! Choosing to ignore this advice will get your social media account banned quicker than you can say "four-twenty".
Never, ever, ever advertise the prices of your cannabis products on your social media (or say that ANYTHING is for sale).
Show the consumption or sale of cannabis.
Make any medical claims. For example, don't claim that your cannabis is magic and can cure every disease.
Mention the sales of cannabis in your bio.
Avoid TikTok. Sad trombone sound, we know! But their guidelines are strict regarding cannabis! So unless you're actively working with an influencer (see below) or have some brand/lifestyle centric workarounds, better to play at is safe.
It might sound extreme, but trust us. Platform bots and mods are scanning for pricing, dollar signs, cannabis photos, and anything that says "available now" or "for sale"! Rest assured, it will be obvious what your brand's purpose is if you include your website in your bio, describe what you're about in the about section, and through your content.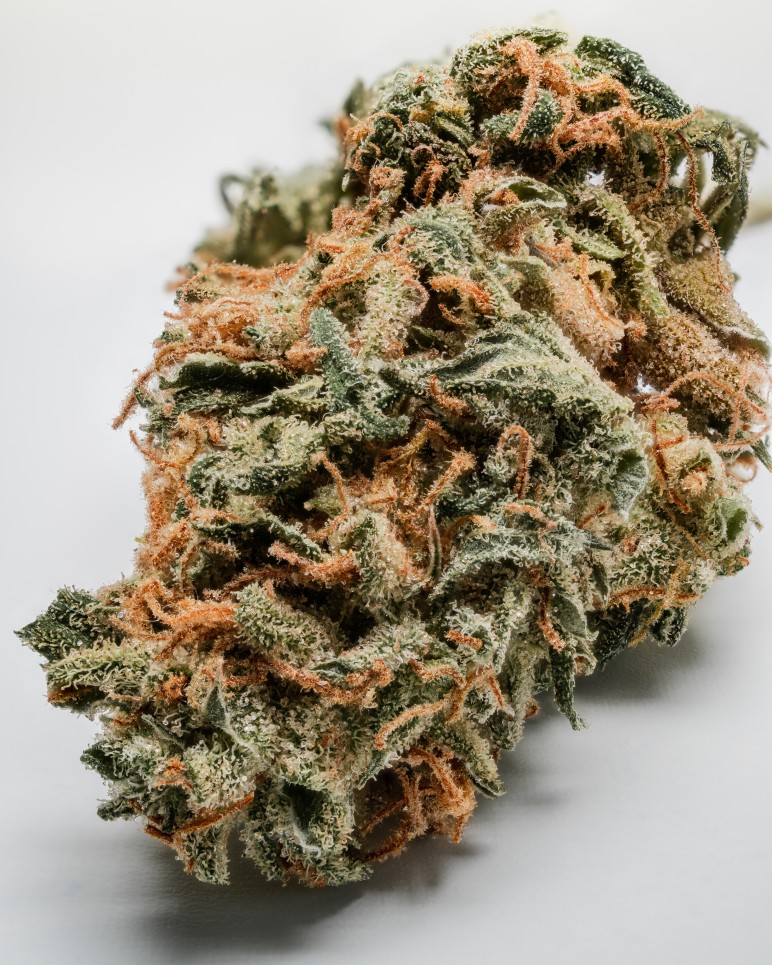 You may be wondering – if I can't advertise my product, what the heck am I doing?
Over 70% of users made a purchase decision based on something they saw on Instagram – just because you're marketing cannabis does not mean you cannot participate online!
Social media is really good at increasing your brand awareness. Think of platforms like Instagram and Twitter as launch pads for your brand identity. Show off what it is that makes your product unique! Share the experience, the lifestyle, and that X factor on social media. Grow your audience, engage with customers, and turn those followers into paying customers!
Broaden Your Horizons Beyond Facebook
Use platforms like Twitter and Instagram, Reddit, and Youtube. 
These platforms are not as strict as TikTok and Facebook, but require a more hands on and committed approach. You should post a few times a week, at least 4x per month on Youtube to be effective. And if you go the Reddit route, plan on logging in daily to engage with users. On Twitter, you can showcase your business without being banned or limited in your posting (technically Twitter's policy is strict, however if you take a look around the platform you'll see it's not being enforced like Facebook or TikTok). 
If you're on Instagram, help avoid issues with getting taken down by making your account 'private' (note: make sure to accept followers daily – and drive traffic to your Insta through your other platforms, website and through in-person activations). 
Create backup accounts on all your channels. Drive traffic to your website or online menu to allow consumers to "learn more".
Promote UGC, or "user-generated content"! Reshare what your followers are posting, and show off your product without actually showing off your product – you see what we're saying? To get started on a dope UGC campaign, give the experts at Hey Mr a call.
Share BTS at your operation or your dispensary! This is a great way to showcase company culture, the quality & care that goes into your product, and will create a relationship between your brand and your followers. Allowing users to feel connected to the products and company is a key strategy for promoting your brand online.
Working with an influencer will allow you to reach more audiences. Think about it – not only are you speaking to your direct followers, but you're also going to reach the influencer's followers.
Plus, for whatever reason, platforms are less likely to flag content from an influencer versus a brand. So let's say: a popular TikToker makes a video about how awesome your cannabis brand is and drives traffic back to you… you're not only reaching new audiences, getting more traffic, and generating more brand awareness – you're also safe from TikTok moderators because you didn't create the content. You're simply the brand in the subject of the video another user made.
If your social account gets taken down, you should have phone numbers or emails to reach your audience. But don't worry – if you follow our advice, this won't happen!
Continuously drive traffic to a landing page where you can capture your follower's data. (Remember – it's critical for compliancy to have an age-gate on your website!) Emails are great if you plan on using a newsletter to market your brand and keep followers up to date on certain products or details that you can't share on socials.
Capture customer data at your dispensary. Several services offer this in the shape of a customer loyalty program. Another way to leverage customer data is via text messaging. If used correctly, you can text customers when there's a fresh drop, a new batch of edibles, or whatever else you may be promoting.
The team of experts at Hey Mr can assist you in navigating the wild world of cannabis marketing. We can take you through the rules and regulations of cannabis marketing and create an effective strategy that highlights your products.
Interested in learning more? #SayHeyMr